pRIVACY POLICY
As "Clouds Above" using AdMob services, some non-personal information, such as country, device, may be collected to display relevant ads.
You can learn more about AdMob's privacy policy at this link:
AdMob Privacy Policy

​
"Clouds Above" also uses game services
for features such as leaderboards or achievements,
that may collect the information they need to provide services that offers.
Clouds Above is using Apple Game Center
You can learn more about Apple Game Center terms & privacy policy at this link:
Game Center Terms and Conditions
This Privacy Policy was updated at 20.05.2017 and may be changed in future.
If you have any questions , please contact at this e-mail
Support

​
Return to main page
Wspierane przez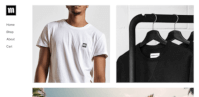 Stwórz własną unikalną stronę internetową przy użyciu konfigurowalnych szablonów.